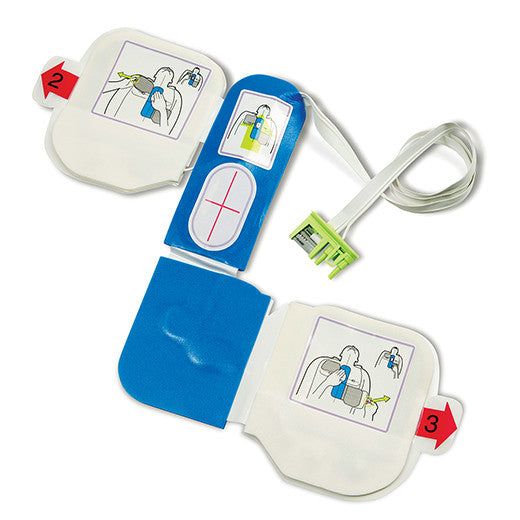 ZOLL electrode CPR-D-padz® AED Plus
$175.00
One-piece, pre-connected adult electrode with Real CPR Help® feedback. Compatible with the following defibrillators: AED Plus®, AED Pro®, M Series® (Real CPR Help only available on M Series with software v30.0 or higher), E Series®, R Series®, and X Series™. The CPR-D-padz® has a five-year shelf life and features:
Real CPR Help® feedback for depth and rate of chest compressions
One-piece design simplifies proper positioning on the chest 
One size fits all, with ability to expand for larger chest
CPR-D-padz® comes complete with a CPR barrier mask, scissors, disposable gloves, a prep razor, a towel, and a moist towelette.