Buy AED Defibrillators
Automatic External Defibrillators (AED's) can help save a life during sudden cardiac arrest. Our experienced team has sourced top-quality AED's and accessories, with help available to you every step of the way. We value our customers, every order on AEDsaint.com comes with free shipping!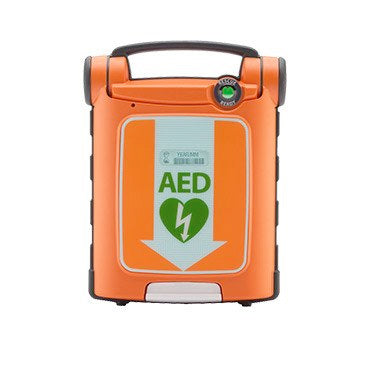 AED's
Shop our top-quality AED's. All orders include free shipping and a 30 day money back guarantee.
Buy AED's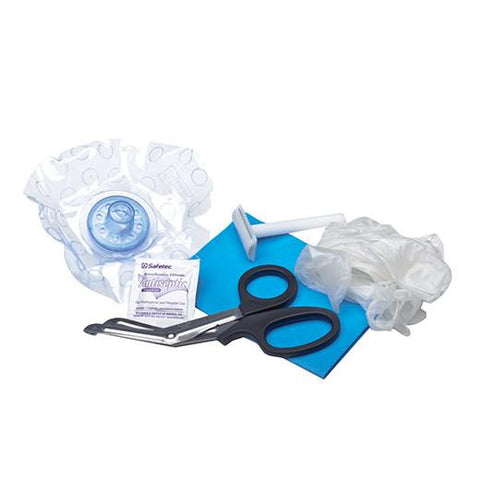 AED Accessories
Explore a wide range of AED accessories to ensure that you are ready for any emergency.
Buy Accessories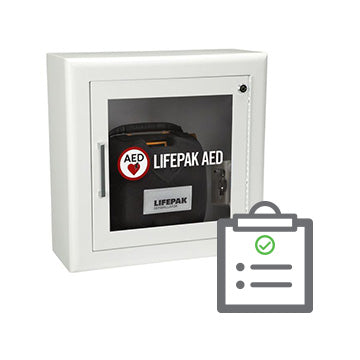 Program Management
Protect yourself against possible liabilities with AED program management.
View Plans
We Care About Saving Lives
Our passionate team is committed to saving lives by providing the tools and solutions for time-sensitive medical emergencies.
Cardiac Disease | First Aid | Disaster Relief
AED saint specialists are available to review your emergency medical needs, personal or business emergency response plan and source the best equipment and accessories necessary to meet your goals.
Sudden Cardiac Arrest
Sudden cardiac arrest (SCA) is a sudden, abrupt loss of heart function primarily caused by the rapid and/or chaotic electrical activity of the heart known as ventricular tachycardia or ventricular fibrillation. SCA renders a person clinically dead within minutes, unless treated immediately with defibrillation from an Automatic External Defibrillator, otherwise known as an AED.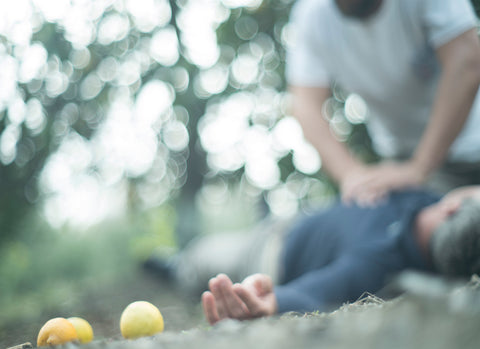 CPR + AED
When the heart stops pumping blood, the heart, brain and other vital organs stop getting the oxygen they need. The odds of restarting the heart are going down about 10% every minute. That's why CPR and having an AED is so important - every minute counts. When you call 911, the emergency medical team can take an average of six to twelve minutes to arrive.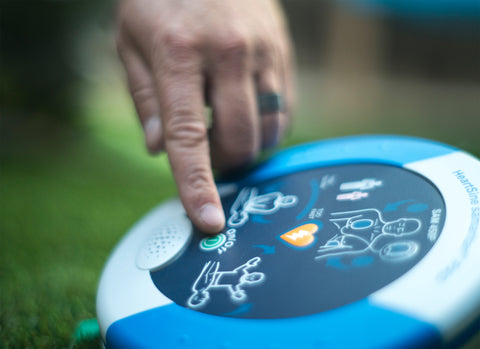 Premium Equipment
Our experienced team is committed to making AED implementation as easy as possible. Research, education, program management and ongoing maintenance - we can help you every step of the way. We value our customers, every order on AEDsaint.com comes with free shipping!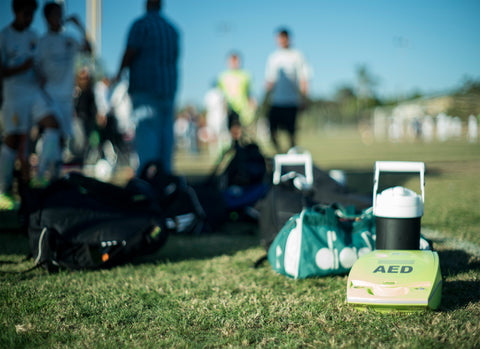 AED Program Management
A comprehensive management program can help you remain in compliance with AED laws and regulations. The program provides more than just piece of mind and protection against covered liabilities; it provides all the support you need to protect you and those you care about.