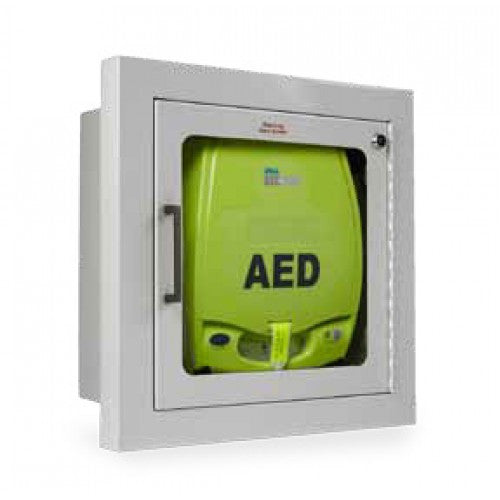 ZOLL Cabinet Case Wall Recessed Flush Mounting
$325.00
Protect your AED in a ZOLL recessed wall cabinet. In the event of cardiac arrest, every second counts. Wall cabinets can save a life by making AEDs visible and accessible. This top-of-the-line flush mounted cabinet includes an alarm to alert you in the event of an emergency or attempted tampering. ZOLL AED Storage Devices are proudly made in the USA.
Features:
85-120 decibel open door alarm
Choice of four settings activated by the opening of the door
Two keys for changing the alarm settings
External alarm relay for connection to a security system
Alarm which is independently powered by one 9v battery
Low battery warning "chirp"
Dimensions:
1.5 x 17.3 x 17.3 inch
Wall cabinets are made complete with proper signage to guide the way. Increase your visibility further with AED Wall Signs.