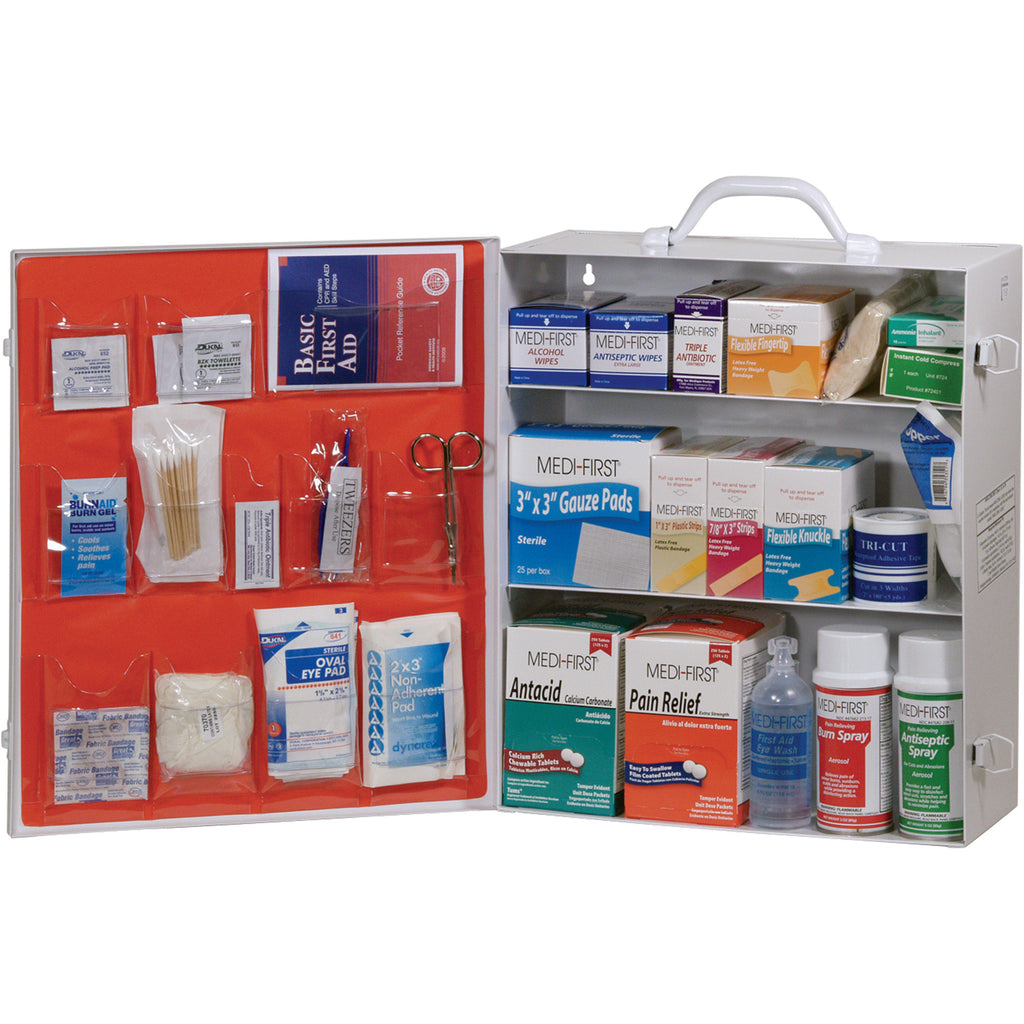 First Aid Cabinet, Medique 3-Shelf First Aid Cabinet
$168.00
The Medique 3-Shelf First Aid Cabinet is packed with over 900 first aid supplies to treat any unforeseen accident in your business or restaurant. It's the ideal cabinet for small businesses, shipping and receiving departments or other remote locations of your facility. Perfect for small to medium industrial work settings.
ANSI STANDARD Z308.1-2003


OSHA refers to the ANSI standard as an example of minimal contents for first aid kits."Meets ANSI Z308.1" indicates the kits that meet or exceed the ANSI standard.
Each cabinet contains high quality products to care for the following:

• Minor cuts and scrapes
• Eye irritations
• Personal discomfort
• Thermal and chemical burns
• Sprains, strains and bruises
• Trauma


3-Shelf - 

15-3/4" x 16-3/4" x 5-5/8"